Nonviolent Communication Skills & Conflict Management Training and Coaching Online, London & UK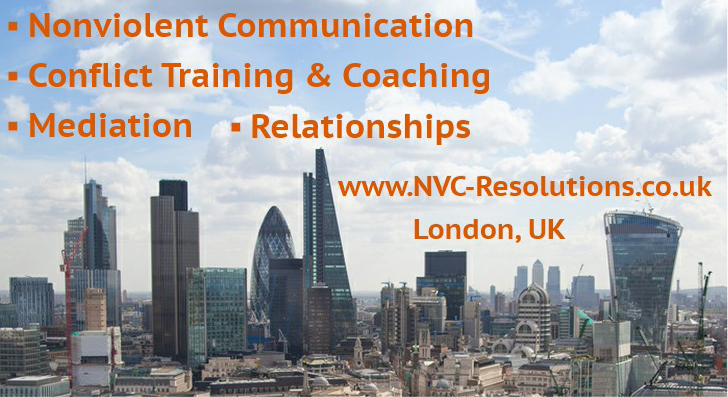 Daren is currently offering training, coaching and counselling in an online format only, rather than face to face. This may change over the coming months. Contact Daren to discuss your options.
Our main offerings are:
Nonviolent Communication training course for the general public
Nonviolent Communication coaching for communication and conflict management
Identity Constellations Workshops
Relationship counselling / marriage guidance
Communication and conflict management skills training for organisations
Peer Mediation and conflict training for schools
Scroll further down this page for a fuller list.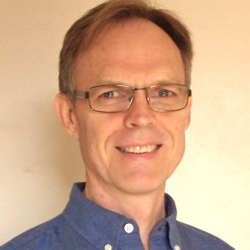 NVC Resolutions is the website of Daren De Witt, a qualified trainer with, and senior UK representative of, the internationally recognised Centre for Nonviolent Communication. Daren has a passionate desire to help people relate to one another with more care and compassion.
As well as offering Nonviolent Communication trainings for the public and organisations, Daren also offers Nonviolent Communication coaching on an individual basis. He also offers Identity Constellations Workshops (Identity-oriented Psychotrauma Therapy), anger management counselling, relationship counselling, Voice Dialogue coaching, conflict management training for organisations, and peer mediation for schools. Please explore this website to see how Daren can support you.
Contact Daren on 07366 444 634 or nvcresolutions[at]gmail.com

An overview of this website's offerings for you
Nonviolent Communication Public Workshops
We offer Nonviolent Communication trainings for the general public. We run a regular programme of foundation and post-foundation trainings. These are currently taking place online, though Daren hopes to resume in person trainings in the coming months. Visit our NVC Public Workshops page for more information about the workshop content and dates.
Individual Coaching and Counselling
We offer individual coaching and counselling and support in various formats. Go to our NVC Coaching page to find out about conflict resolution and communication skills coaching for private individuals, as well as for staff in businesses or organisations. Daren also specialises in Anger Management Coaching, so contact him if you have difficulty controlling your anger.
Identity Constellations Workshops
Identity Constellations (IoPT) is a process that has evolved from the Family Constellations method of Bert Hellinger. We offer Identity Constellations workshops along with individual constellations sessions, both online and in person. Go to our Identity Constellations Workshops page to find out more.
Relationship Counselling
As well as Nonviolent Communication skills, Daren has specialist training in Couple Counselling and Relationship Psychotherapy. He currently offers counselling sessions for couples in an online format online, though he hopes to resume face to face sessions soon, both in central London and Hastings. Visit our Relationship Counselling page to find out more.
Peer Mediation & NVC for Schools
Daren's colleague Pauline Doohan is currently facilitating our Peer Mediation training programme and Conflict Resolution programme for primary and secondary school students. Visit our Peer Mediation page for more information.
Conflict Management Training and Nonviolent Communication Skills Training for Organisations and Businesses
For organisations and businesses we offer cutting edge communication skills and conflict resolution skills training using the Nonviolent Communication (NVC) process, which is internationally recognised and recommended by leading international organisational coaches. Visit our Workplace Training page for more information.
Nonviolent Communication Online Resources
We have assembled a range of Nonviolent Communication resources on this website. For an overview of the Nonviolent Communication process, visit our About Nonviolent Communication page . We have a list of links to free audio and video clips of Marshall Rosenberg talking about Nonviolent Communication which you can view on our NVC Online Resources page . On this page we have also assembled a list of links to the more important NVC sites worldwide, as well as a range of other NVC internet resources.
Where do we work?
Daren lives in Hastings on the south coast of England. Prior to Covid-19, Daren was offering workshops, coaching and counselling in London. He hasn't yet decided whether to return to offering workshops, coaching and counselling in London, or to continue with online work which is simpler for Daren in many respects. He also has an option of offering workshops, coaching and counselling face to face in Hastings. Do contact Daren if you would like to know his current position in relation to all of this.
Daren works closely with London Certified Trainers – Ceri Buckmaster, Cath Burke, Carolyn Davies and Tracy Seed. We are a collaborative group of London-focused CNVC Certified Trainers working together to offer you clear learning and progression options to suit you. We are committed to creating community and a supportive network for those learning, living and sharing NVC in London. Many of our trainings are currently online, so if you live outside of London, you are welcome to participate. Follow this link to discover more: Nonviolent Communication London